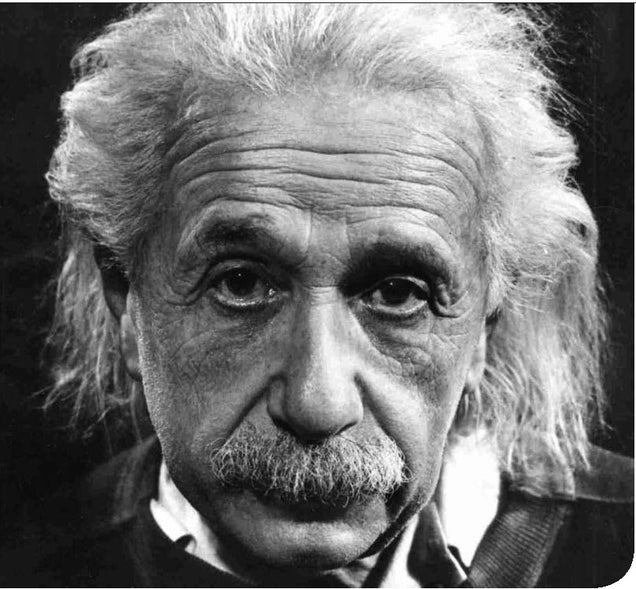 There Einstein clashed with the great Danish physicist Niels Bohr over the nature of the universe. Einstein constantly challenged Bohr over the implications of quantum mechanics, but never budged from his belief that

"God does not play dice"

, meaning that nothing would be left to chance in the universe. To which the quantum mechanics community replied:

"Einstein, stop telling God what to do with his dice."

- source BBC
Pastinya Tuhan tidak membaling dadu, bukan?
Eisnten sehingga ke akhir hayatnya mempunyai keinginan untuk mengetahui apa yang difikirkan Tuhan. Secara jujurnya, begitu juga aku.
Nabi Ibrahim a.s dan kisah burung yang dihidupkan semula menunjukkan bukti yang jelas bahawa tidak salah kita bersoal sama Tuhan. Aku bertanya, dengan harapan diberi petunjuk menambahkan keyakinan diri.
Sesungguhnya aku ingin tahu, aku hamba-Nya yang hidup dalam kekeliruan ter'kelam-kabut' cuba memahami aturan yang semakin sesak dari hari ke sehari. Jadual hidup aku merunsingkan dan aku bertanya sama Tuhan, "Wahai Tuhanku, mengapa hidup aku begini? Sedangkan ketika kecil ku, aku diceritakan tentang kisah seorang lelaki yang ingin menjadi kaya tetapi dia diberi amaran bahawa jika dia kaya, dia akan sibuk dan lupa akan Allah. Sesungguhnya dia masih inginkan kekayaan itu maka dikurniakan kekayaan yang akhirnya dia semakin lupa kepada Allah. Bagaimana dengan aku? Aku tidak minta kekayaan. Ternyata memang secukupnya gaji aku, tetapi kenapa masa aku semakin miskin? Adakah aku perlu miskin serba serbi tidak cukup makan pakai, barulah aku kaya dengan masa?"
Pastinya Tuhan tidak membaling dadu!